This blog is dedicated to bringing East-Africas most misunderstood ethnic group, the Oromo people, into focus. Oromo's make up the largest ethnic group in East Africa, consisting close to half of Ethiopia's population. Appallingly, they are virtually faint in historical documentations. The Oromo people trace their roots back to the Ancient Kingdom of Kush/Cush.
So please, Enjoy the blog, explore the 'tags' below and do ask questions! :)
P.S., we encourage anyone who has pictures/videos/works of Oromo people that they wish to have featured on this page to submit them through the 'submit' button below! Thank You!
Tags:
Oromo People
Land of Oromia
News
Reads
Dance and Music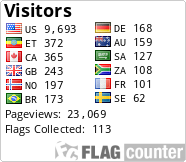 Wednesday, January 22, 2014
New playlist with both new and classical Oromo music. Due give it a listen. :)
Wednesday, January 8, 2014
Saturday, January 4, 2014
Tuesday, December 31, 2013
Sunday, December 29, 2013
We are the descendends of the ancient Kingdom of Kush